Visuals Vs. Text — How to Find to Right Balance for Your Website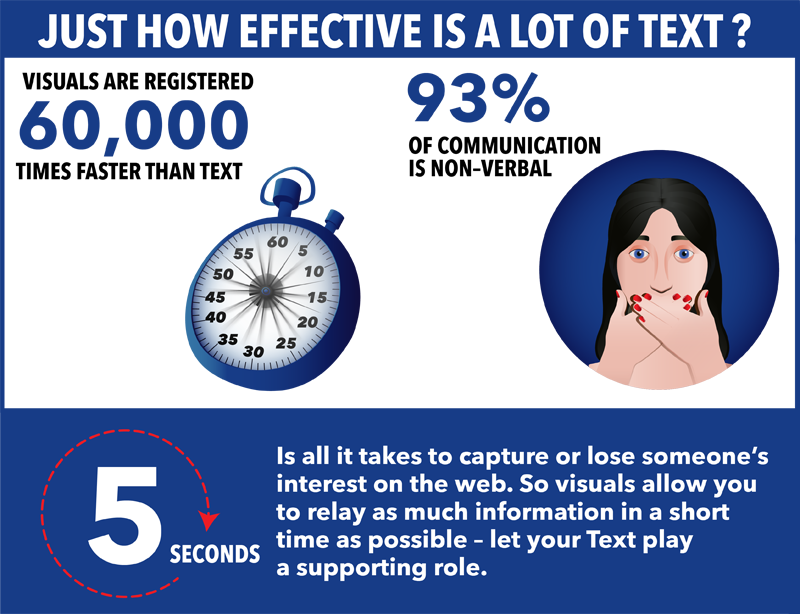 It's no secret that websites are becoming increasingly more visual as opposed to textual. Think about it: visuals are the first thing your eyes go to, and they make a first impression way faster than any written word.
Many websites are shifting to increased visual content because it gets their product or service across to potential customers immediately. You only have about five seconds to capture someone's interest before they decide to move on to another page or site, so visuals allow you to relay as much information in a short time as possible.
This is why we're seeing more and more website with big, bold images that take up the entire homepage. If you can hook a customer in at their first glance, they'll be more inclined to navigate the rest of your website to see what other cool things you're offering.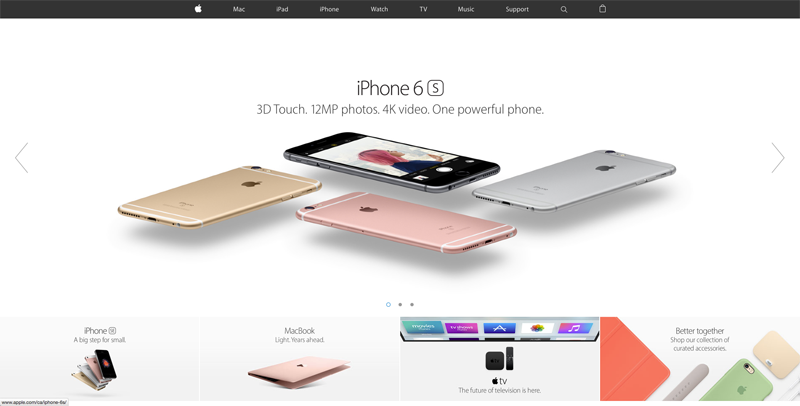 One of the most well known examples of this is, of course, Apple.
Just from this one homepage, you can process five different things in the same time it would take you to read a written description of one.
So visuals are an absolute must. High quality, engaging, even interactive visuals are a surefire way to hook your customers, clients, or readers right from the start. But even knowing the power of visuals, you still can't forget about text. What's important to remember is that text, for the most part, is used to supplement visuals, instead of the other way around.
It's best to keep the written portions of your website short, straightforward and relevant to the service or product being shown on that page. And also remember, it's okay to not give everything away online. Giving the customer enough to get them interested, but leaving them with some questions is a great way to offer them a preview of your work and entice them to get in contact with you to find out more, which in the end, is exactly what you want them to do.
Sources: http://holykaw.alltop.com/the-power-of-visual-communication-infographic
http://www.billiondollargraphics.com/infographics.html
http://www.yola.com/blog/visual-vs-text-content-finding-the-balance-on-your-website/